Langstone Sailing Club Regatta and Prentice Plate
6th July 2019, 14:00 - 17:00
Regatta/Prentice Plate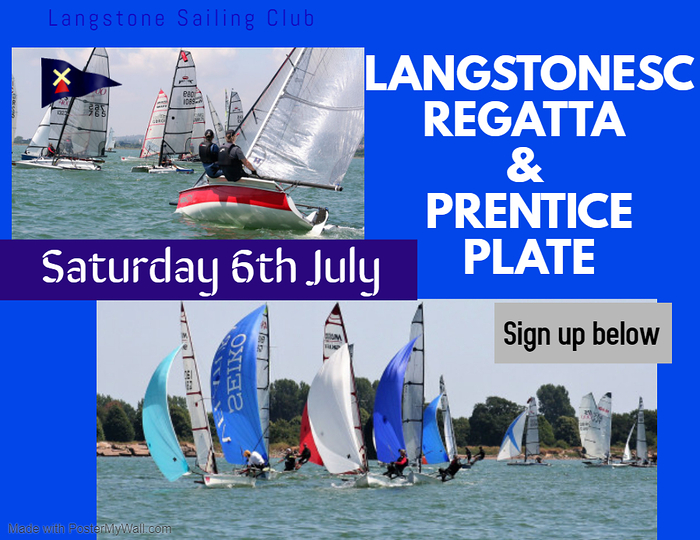 All sailors welcome
Please use this form to sign up in advance for the LSC Regatta and Prentice Plate on 6th July 2019.
Race instructions will be issued soon, race entry set at £3 per single hander, £6 per double hander to include a race tea. Race entry on the water if you are not coming over to tea is free.
Crew needed and available
Please log-in to see details of crew available (0) / boats needing crew (0) or to add your own details.
Tide data for northney
6 Jul 2019
HW 02:44 4.7m
HW 15:30 4.8m

Last updated 6:27pm on 3 July 2019